THE BEST
Dream Drives

IN COLORADO

The Dream Drive is a unique and exciting driving adventure that puts you behind the wheel of some of the most exotic sports cars around for an adrenaline-filled drive through some of the most scenic roads in Colorado. Take the back roads along the highway that twist and turn around Colorado and Denver, or head up to Red Rocks Amphitheatre to carve up the road with friends, or even punch it on the way down the onramp to the highway where you and your boys can spread your wings in a Bachelor Party Dream Cruise.
You will experience the thrill and excitement of the world's greatest cars. Drawing from our fleet of exotics and luxury vehicles from manufacturers such as Ferrari, Lamborghini, Porsche, and cars like the Nissan GTR, Audi R8, and more.  You will pilot each magnificent vehicle along highways, byways and mountain roads they were designed for. With the windows down along side you and your friends you'll hear the engines roar as you blip the pedal on the road and through tunnels.
You'll start your day with a thorough overview of each vehicle. Our professional instructors will take you through the rules of the road, safety, and performance of each car. We will then proceed to get settled in your first vehicle of the day – anticipation and all… We will run some radio checks (we have two-way radios for communication in each vehicle) and proceed for launch. You will drive each vehicle for 15 heart-stopping miles. With the wind in your hair and the glorious sound of the engines in your ears, you will quickly appreciate why these are some of the greatest machines ever built.
After each leg, the group will pull over at a designated checkpoint and you will rotate cars with your fellow drivers. Of course that's just an excuse to let you catch your breath and squeeze in some photo shots.  Time to switch up and repeat.  You will drive each car in sequence, getting a chance to compare and contrast the performance and handling characteristics.  You will finally be able to honestly answer that ever-elusive question: are you a Ferrari guy, a Lamborghini girl or?
Rush Motors Dream Drives and Dream Cruises is a fantastic outing for corporate team building, club or organization team building, bachelor parties, family bonding, and many other group excursions and events. Whether you are male, female, married, single, or none of the above, the Dream Drive & Dream Cruise is an experience you will never forget. These Bucket list experiences start at $795 per person.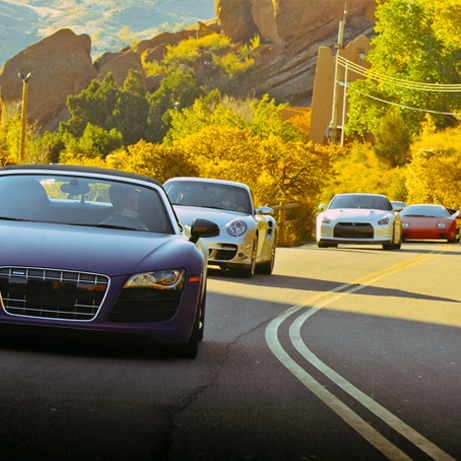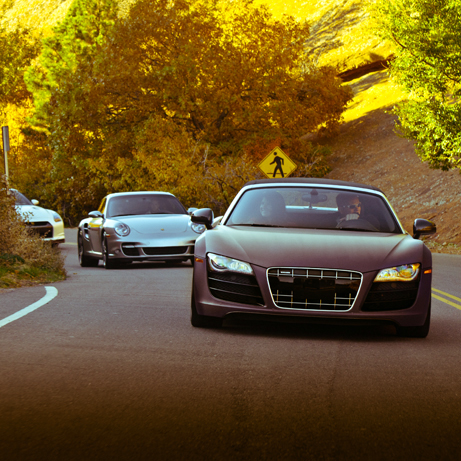 I have a small company and recently hired some new staff and wanted to break the ice among our staff. I decided to give Rush Motors a call to arrange something during our 4th of July company party. Rush Motors was so accommodating in creating a package for us so the employees could take turns driving the cars they even got to take their kids along as well. Rush Motors was so willing to work with us we couldn't have asked for a more memorable company team building day with family.
I was getting married and my college buddies decided to do a dream drive up to golden from denver and go on a Coors tour and then swing back down to denver for dinner. Rush Motors was so informative in creating an experience and package for us as we wanted to have the cars a little longer than just the dream cruise.
Us girls wanted to have a fun day around town before going out in the evening on the party bus for the usual bachelorette party fare. The Dream Cruise Rush Motors arranged for us was so much fun I'd highly recommend it to anyone else looking for an unforgettable activity for their bachelorette or bachelor party.